This is our last installment of the Best Spring Vacation destinations for 2017. Here are the last 5 destinations that
are voted
the best vacation spots for the spring season. After a long cold winter any vacation spots away from snow, ice and rain is likely to be better. Once you have read through these vacation destination, here are 10 more spring break ideas. 
#15 – Miami Beach, Florida
Is there really a bad time to visit Miami Beach? Miami is a mix of cultures amongst the people from sun-seeking families to distinguished senior citizens in retirement to beach bathing models sunbathing and surfing the sun away. If you are looking for kids friendly beaches the North Miami beaches are the perfect destination. They have the most affordable restaurants and hotels for those people or families looking to save a few dollars. For the more adventurous, you'll find Miami's South Beach a completely different culture full of galleries, museums, and theaters. 
#16 – London, England
Longdon is filled with a rich vast history of different cultures mashing together over centuries. Samuel Johnson the famous English writer said, " You find no man, at all intellectual, who is willing to leave London. No, sir, when a man is tired of London, he is tired of life; for there is in London all that life can afford." This author's words still ring true today. London is full of invigorating adventures that leaves travelers wanting to come back to visit London again. 
#17 – Washington D.C., District of Columbia
The capital of the United States is filled with marble monuments and high profile political types. Washington D.C. which is in the District Of Columbia is full of hustle and bustle and has been dubbed a fast-paced east coast vacation destination. It is full of cafe's, renowned museums, interesting neighborhoods and vast historical monuments to explore. Don't forget the shops, clubs, and many different types of restaurant's to eat in.
#18 – Athens, Greece
Athens full of ancient historical monuments and greek mythology is still of immense historical importance. The sun rises over the beautiful smooth marble monuments of Acropolois and fills the cobblestone streets of Athens. While life may move a little slower here than the rest of the world, don't be fooled that this will be a boring vacation spot. This was once a political and cultural powerhouse in the world. Dance clubs, restaurants set against the sunset and walks on the beach are some of the many things you can do in Athens, Greece. 
#19 – Vancouver, Canada
Vancouver is a bustling metropolis filled with lively pubs that reflect the area's former as the community drinking center. There is more to Vancouver beyond pubs like grand parks, deep forests and Vancouver's very impressive suspension bridge that beckons vacationers to explore. There are plenty of hiking trails, restaurants and day trips to take to keep entertained while on vacation. Some highlights are Whistler Group Day Trips, Take a seaplane to Victoria and Bike and Hiking Tours through Vancouver. Don't forget to do a little crab fishing tour too! 
# 20 – Anaheim-Disneyland, California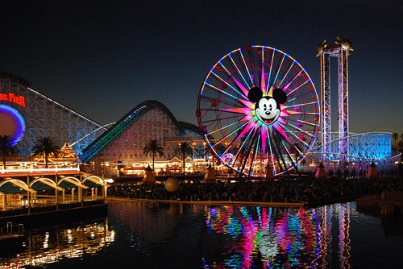 Is there anything about Disneyland or DisneyWorld that would leave you disappointed? Disneyland Park was the first of two theme parks in the Disneyland Resort to be built in 1955. Since then it has grown into dozens of attractions, amazing entertainment spectaculars that'll leave you in awe and gourmet dining experiences perfect for the whole family or just a couple. Discover how each season at Disney brings new surprises and attractions to participate in. Vacationing at Disney is truly magical in every way!